President and CEO
Andreas Kleiner
Andreas became the leader of American Modern in May 2016. As President and CEO, Andreas is responsible for creating the overall vision and strategy for the organization, while also building a highly collaborative, innovation-driven and results-focused culture that serves both the organization's customers and its employees. Andreas was instrumental to the successful completion of a years-long business transformation project that touched nearly every aspect of American Modern's business. Under his leadership, American Modern has continually been recognized as a Top Workplace in the greater Cincinnati region for several years running.

Prior to joining American Modern, Andreas held multiple senior management positions in his 25+ year career at Munich Re, which covers all major fields of insurance and reinsurance. He served as a member of the Board of Management of ERGO International (2007-2016), CEO of Munich Re Africa (2003-2007) as well as in various other management functions at Munich Re Singapore (1996-2003) and Munich Re in Munich (1993-1996).
He holds a degree in civil engineering from the University of Stuttgart (Germany), an Executive MBA in Financial Services and Insurance from Vlerick Leuven Gent Management School (Belgium) and University of St. Gallen (Switzerland), and also is an ACII and Chartered Insurer at the Chartered Insurance Institute (United Kingdom). He is married and has two daughters.
Notable accomplishments:
-Top Workplace Leader, Cincinnati Enquier, 2022
-Hot 100, Insurance Business America, 2023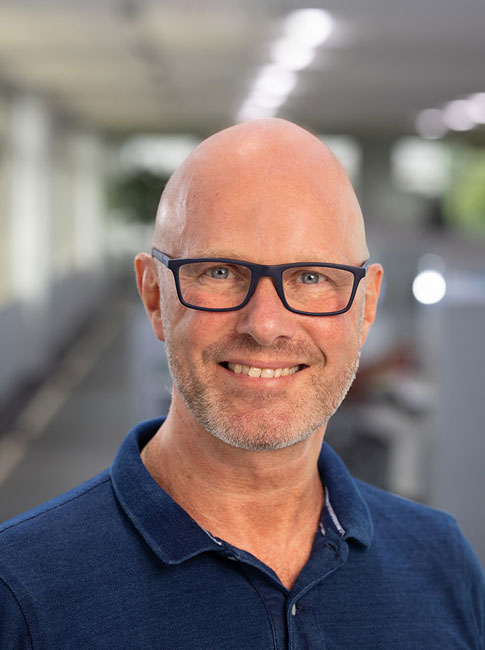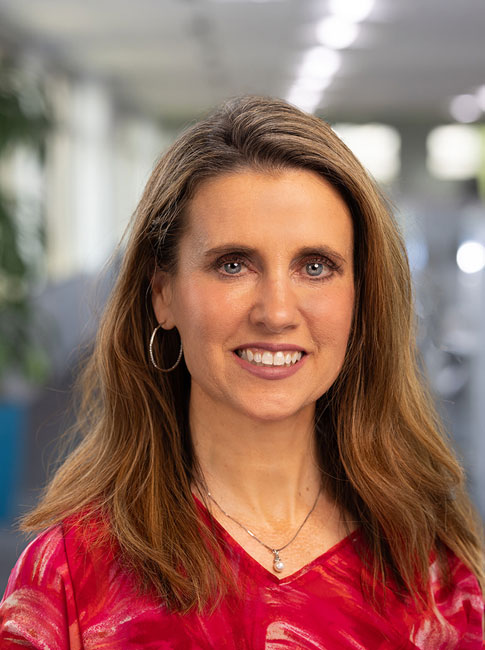 Chief Human Resource Officer
Kate Reed
In her role as Chief Human Resources Officer, Kate is responsible for the organization's talent strategies which are built upon the foundational inclusive culture of the company and ultimately result in exciting careers for its talented associates. Kate began her American Modern career in 2001, initially in the role of employment attorney. In 2012, she was promoted to her current position as CHRO where she oversees the human resources, facilities and corporate communications functions for the organization, as well as the US regional talent acquisition team for Munich Re. Over time, she has led various strategic corporate initiatives in the areas of upskilling, talent attraction and retention, benefits, engagement and culture, and organizational transformation.

Kate has been active both internally and externally in various additional leadership and community-focused capacities, such as the Women's Network and Green Team employee resource groups, as well as serving on the boards of Keep Cincinnati Beautiful and Insuring the Children. Kate received her B.S. in political science from Ohio University and her Juris Doctor from the University of Cincinnati. She also holds a certification as a Senior Professional in Human Resources. Kate and her husband, Ken, enjoy running in races to keep up with their daughter, Annika, and their dogs Remi and Scout.

General Counsel and Corporate Counsel
Trey Griffith
Trey joined American Modern's legal team in 2001, becoming Chief Legal Officer in 2013. Trey is a business-oriented general counsel with a proven 20-year track record of successfully bringing together a diverse team of lawyers and compliance personnel to represent the disparate legal and compliance needs of American Modern .

Prior to joining American Modern, Trey represented both plaintiffs and defendants in civil litigation matters involving professional negligence, medical malpractice, products liability, and personal injury, managing all aspects of cases, mediation, and arbitration from inception through completion. Trey holds a BBA in Accounting from University of Cincinnati and a JD from Northern Kentucky University's Salmon P. Chase College of Law. 

Before going to college, Trey served in the U.S. Navy. Stationed aboard the U.S.S. Leftwich during the Gulf War in 1991, Trey participated  in the first tactical Tomahawk cruise missile strikes in history. As a result of his service, Trey was awarded the Combat Action Ribbon, Navy Unit Commendation medal, and various campaign and service medals. He was honorably discharged.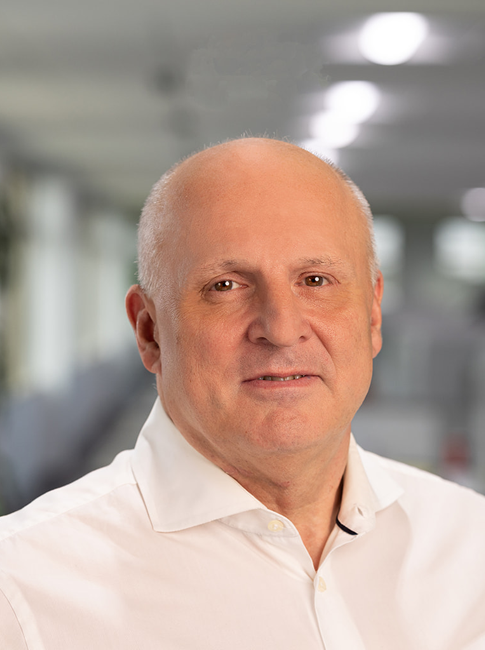 Chief Financial Officer
René Gobonya
René joined American Modern in 2013 as Chief Financial Officer and is currently responsible for overseeing the accounting, reserving, finance, portfolio management and reinsurance as well as the financial compliance teams for the organization. René is the past Deputy Head of Group Controlling at Munich Re, as well as Head of Financial Planning and Analysis and also Head of Group Capital Management. Prior to that he held positions in the Primary Insurance space as the Global Controller for Winterthur's large industrial business, Regional CFO and Managing Director for the Central and Eastern European region. During this period he has set up green field insurance operations in Hungary, the Czech Republic and Austria as well as a Representative Office in Poland to service local and global large industrial clients.

René earned his undergraduate degree and a Master in Economics from the University of St. Gallen in Switzerland. He is married with two children and speaks six languages.

Chief Claims Officer
Eric Hunziker
As Chief Claims Officer, Eric is responsible for driving strategic initiatives that best support customers by delivering a prompt and quality claims experience. Eric's career progression at American Modern is indicative of the organization's commitment to helping employees grow their careers. Since joining the company in 1994 as a Claims Adjuster, Eric quickly progressed into higher-level roles within the division. Right prior to his promotion to CCO, Eric oversaw the Producer Management department and led its transformation through the implementation of innovative solutions to improve efficiency and quality.

Eric holds a B.S. in Management from Purdue University and an M.B.A. from Indiana Wesleyan University, as well as several industry designations, including Chartered Property Casualty Underwriter (CPCU). Eric represents American Modern as a member of the Clermont County Chamber of Commerce and served as Board Chair in 2022. Eric is an avid runner and participates in several races each year. He is married and has three daughters.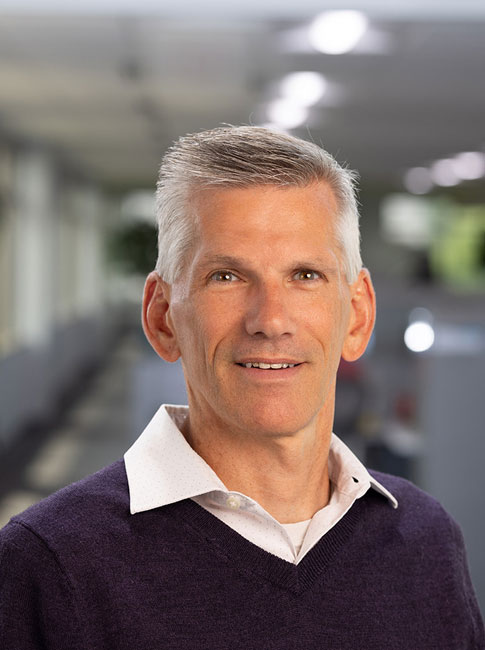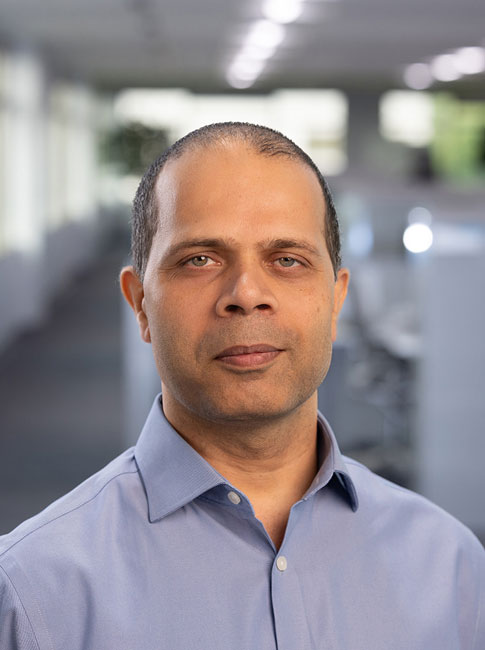 Chief Underwriting Officer
Kamalesh "Kam" Jha
Kam joined American Modern in 2020, with more than 20 years of experience in technology and insurance. As Chief Underwriting Officer, he is responsible for the execution of the organization's product, pricing, underwriting and data analytics strategy. He brings in-depth experience in personal lines, specialty insurance space and is skilled at bridging the gap between market insurance needs and technology solutions.

Prior to joining the company, Kam held several executive roles at various insurance organizations. He has a proven track record of driving results through delivery of innovative solutions, building high performance teams and effective cross-functional collaboration and has led the development of various next generation insurance products, including Auto, Homeowners, Telematics and Flood.

Kam holds a Bachelor of Technology degree from the Indian Institute of Technology in Varanasi, India, as well as an MBA in Marketing and Product Management from the University of Southern California in Los Angeles.
Chief Sales and Marketing Officer
Kevin Morreale
Kevin oversees the Sales and Marketing Division which includes Specialty Clients, Customer Service and Customer Experience. He is responsible for both the profit and growth for all personal line products and programs which are sold through multiple channels of distribution.

With over 30 years of experience with American Modern, Kevin's career progression is indicative of the organization's long-standing commitment to associate personal development. Starting out as a watercraft product manager in 1991, Kevin has since held multiple roles in Product, Sales, Strategy Business Development and more. He became CSMO in 2015. In addition to this role, Kevin previously served as the Executive Sponsor for American Modern's MOSAIC ERG, the employee resource group dedicated to Diversity, Equity & Inclusion.

Prior to joining American Modern, Kevin worked as a marine underwriter for a large managing general agency. Kevin earned his Bachelor of Science degree in Marketing from Canisius College in his home town of Buffalo, New York.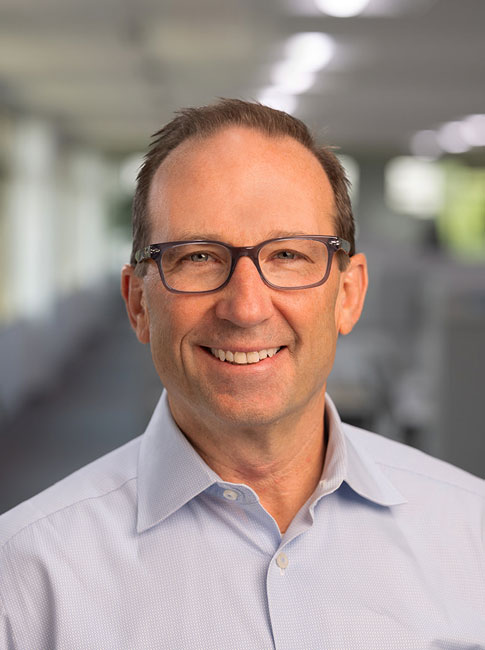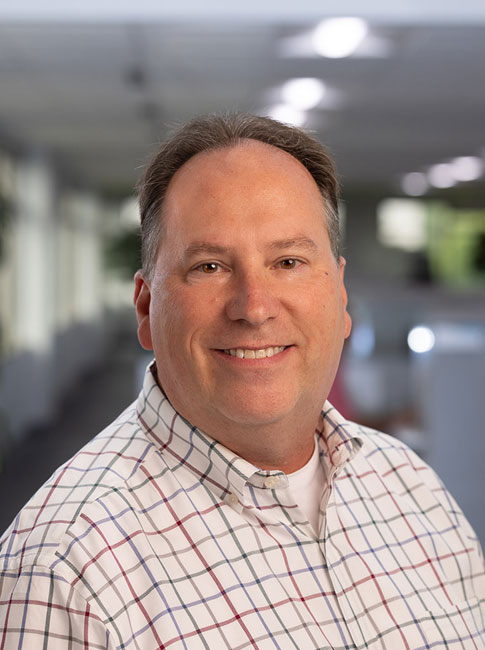 Chief Digital and Operating Officer
Paul Schneider
As Chief Digital & Operating Officer, Paul oversees the company's IT, Business Operations, Producer Management, Operations Consulting, Enterprise Project Management Office teams, as well as strategic business and digital transformation projects for American Modern. Since joining American Modern in 2004, Paul's leadership has focused around the successful implementation of several key technology projects for American Modern, most recently the organization's eight-year business transformation project. Paul has also helped the company successfully address regulatory concerns associated with business once conducted with the banking industry.

Prior to joining American Modern, Paul spent over 13 years in consulting with Ernst & Young/CapGemini Ernst & Young. He earned his Bachelors of Science in Computer Science from University of Dayton. Paul is married and has two adult sons.