Hit the water with coverage as individual as your yacht. From the Great Lakes to Grand Bahama, you have the freedom to get the protection you want. Now you're living the good life.
Coverage highlights
Specialty yacht coverage
Trusted protection for vessels 27 to 64 feet in length (houseboats can be longer), up to $1M in value
Coverage choices
Full coverage (includes physical damage for the hull, plus liability) or liability only (protection and indemnity)
Extras and options
Bow-to-stern protection, hull damage, extended parts replacement, captain and crew, extended navigation, and more
Discounts that accelerate savings
Take advantage of multiple product discounts; ask your agent how you can save
Yacht at a glance
Choose the coverage that best fits your vessel. And cruise with confidence.
How you're covered:
We agree on the yacht's value and insure it for that amount; in the event of a total loss, that agreed upon value is the payout amount, minus the deductible
Options include actual cash value or replacement cost
Included coverage:
Protection and indemnity coverage, under/uninsured boater-caused damage, watersports liability, wreck removal, search and rescue, and more
Broad navigational freedom, including all waters of the U.S. and Canada, Mexico's Pacific coast (north of Rio Santo Tomas, Baja), and the international shared lakes between Mexico and Texas
Extra options:
Bow-to-stern protection, hull damage, ensuing loss, genuine parts security, and reward for safe driving
Rental, travel loss, and tournament fee reimbursement
Extended navigation provisions allow travel to the Bahamas, Caribbean, and locations in Mexico as far south as Acapulco
Personal effects, haul out, and more
You should know:
Up to four shared owners allowed
Title may be held by an individual, trust, LLC, or corporation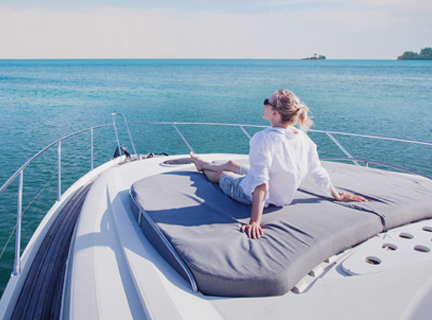 We'll cover just about anything you cruise
Sport fishing boat

Pontoon
Sport fishing boat

Pontoon
Sport fishing boat

Pontoon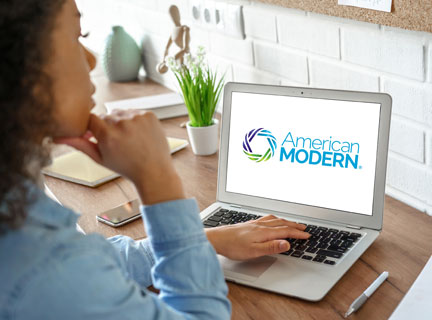 Agents can answer your questions, explain any requirements, and provide a quote. Use our search tool to find one near you.