What do traditional double-wides and trendy tiny homes have in common? The need for specialized coverage. We started in manufactured home insurance more than 50 years ago. So you can get coverage you need for the home you love.
Coverage highlights
Many property types welcome
Single-family, single-wide, double-wide, modular, tiny home
Coverage choices
Comprehensive "all risk" coverage for dwelling, other structures, and personal property
Plenty of extras and options
Personal liability, liability for injuries on the property, identity theft recovery, loss assessment, water backup and sump overflow, and more
Discounts that build savings
6 possible discounts could save you 10% or more
Manufactured Home at a glance
It may be pre-built, but your home is one-of-a-kind. So is your protection.
How you're protected:
We agree on the home's value and insure it for that amount; in the event of a total loss, that agreed upon value is the payout amount, minus the deductible
Actual cash value for partial losses, with options for full repair cost or replacement cost
Actual cash value for personal property, with an option for replacement cost
Included coverage:
Water damage to your home's structure is covered at 100%, with a $3,500 cap for mold and remediation
Housing and living expenses are paid at 10% for loss of use due to home structural damage
Coverage for a building under construction, debris removal, emergency removal, reasonable repairs, vandalism, theft, and more
Enjoy extra options:
Other structures, personal liability, liability for injuries on the property, personal property, and earthquake
Enhanced coverage, equipment breakdown protection, fire department surcharge, and more
You should know:
Manufactured homes have been at the heart of our business since 1965
We cover vacant manufactured homes in our Dwelling Basic program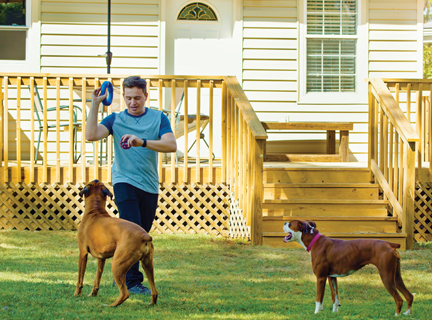 We cover properties in many shapes and sizes
Fair condition and better
Fair condition and better
Fair condition and better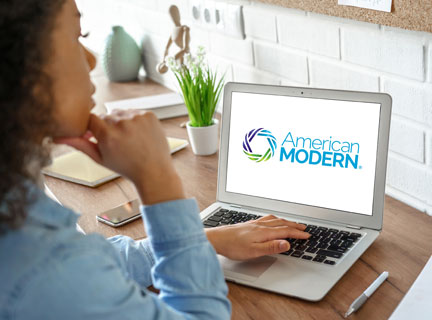 Agents can answer your questions, explain any requirements, and provide a quote. Use our search tool to find one near you.